Two Poems
Linger
The southern side
of your radiance
is a pour
of white lights
held in a child's
worn blanket –
a glass of warm bourbon.
I have peered
through your window
with stagger
and molten eyes.
Without the embassy
of your love, I would curl
in a fish bowl and drown.
Everything Turns Sweet
Summer seeks Autumn as an aged fig heart
Illuminates the warm water of our circle.
A spot in the ripe sky;
A pocket of air between the salt and the ocean's
wings wrapped with fig brandy and pulp linen–
the distance between us is a heart crease.
The end of each muscle stops.
Magnolia leaves submerge in the deep,
a kiss along the ridge of memory.
I do not recall.
I cannot forget.
A mist of lamplight slopes into the horizon.
She opens the brine of loss as
I nuzzle the last of our salt.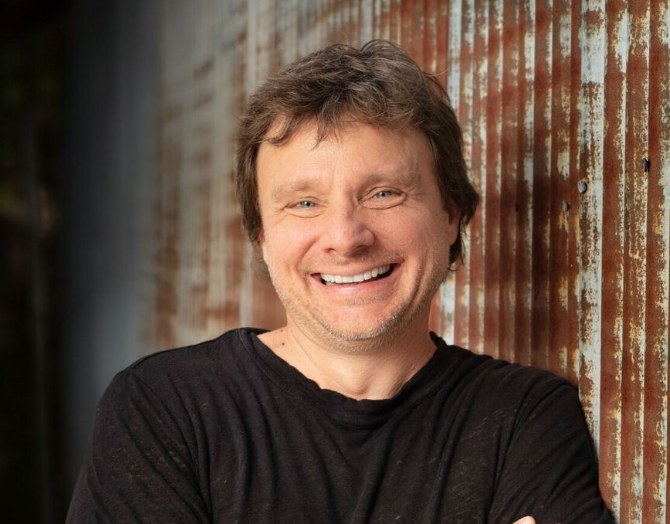 Austin Allen James is a Visiting Professor at Texas Southern University.  He has taught at TSU since the Fall of 2012.  Austin was a committee member in 2016 charged with creating a "Professional Writing" concentration that includes five creative writing classes.  He has taught all five courses through the years, with his focus being the Poetry Workshop, Intro to Creative Writing, Workshop in Creative Writing, and Fiction Workshop.
Austin is also a visual artist, sculptor, and furniture designer.  He has been painting since 1996.  Austin's Master of Fine Arts is from Naropa University in Boulder, CO, class of 1998.  To view his art, furniture, and sculpture, google "Austin Allen James.