Stood Up
I put on my grandmother's silk saree. She
wore it just once, on her sister's wedding
day, then passed it on to my mother, who
passed it on to me when I turned thirteen.
I clip on my emerald earrings and apply
rouge to my cheeks and lips. The finishing
touch: I have stuck two petunias into my
carefully coifed bun. Enveloped in the green
of pasture fields—pink brush strokes forming
petals that float on the ripples of the fabric
of my garment—I wait for you on a bench
in The Hanging Gardens. But you never arrive.
I have become the flowers in my hair, now
in my hand—droopy, ready to be dumped
and left behind. Gathering around, thick
clouds of green obliterate the sun.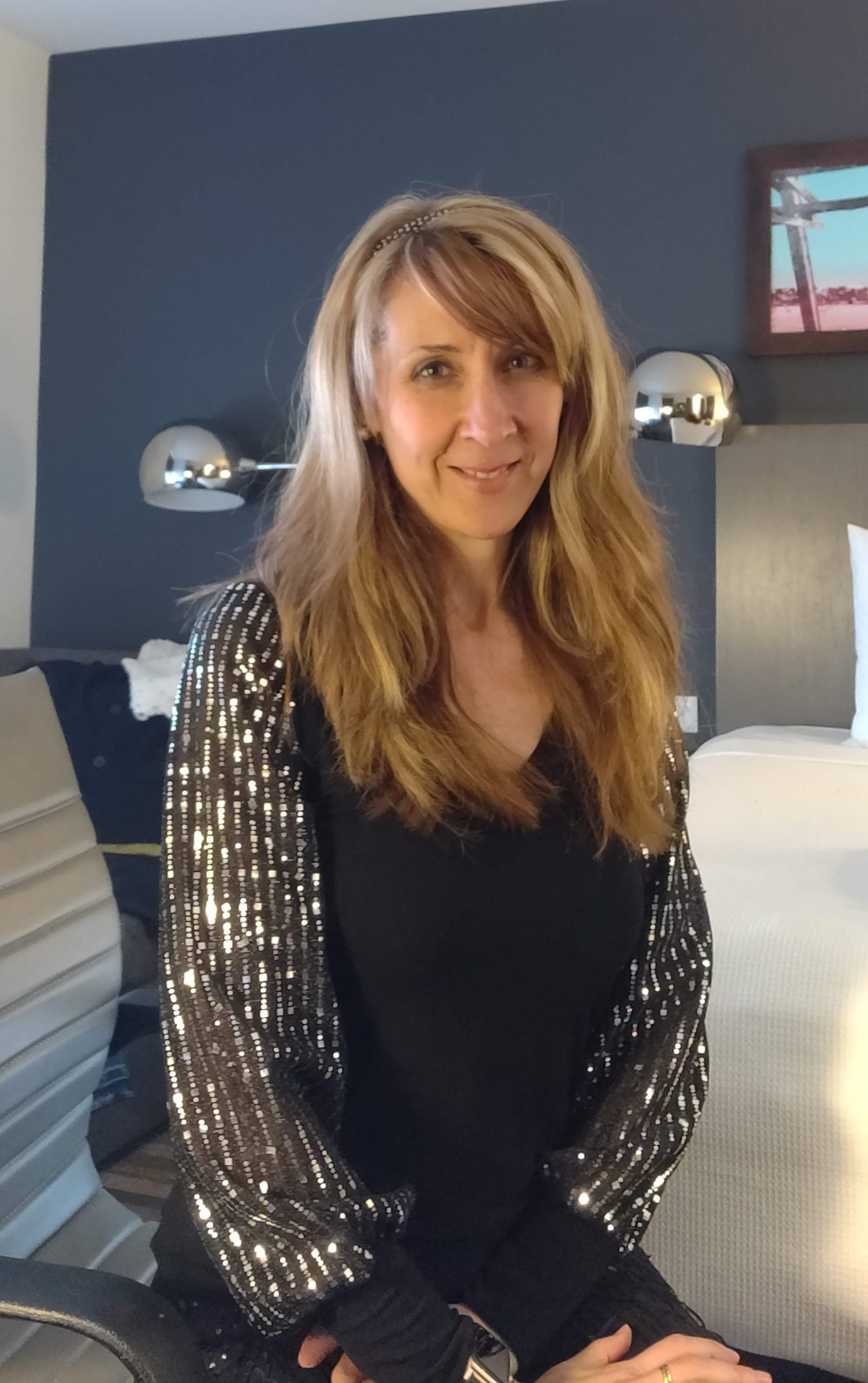 Mari-Carmen Marín was born in Málaga, Spain, but moved to Houston, TX, in 2003, where she has found her second home. She is a professor of English at Lone Star College—Tomball, and enjoys dancing, drawing, reading, and writing poetry in her spare time. Writing poetry is her comfy chair in front of a fireplace on a stormy winter day.
Her work has appeared in several literary journals, and her debut poetry book, Swimming, Not Drowning, was published by Legacy Book Press in 2021. Her author website is www.maricarmenmarinauthor.com